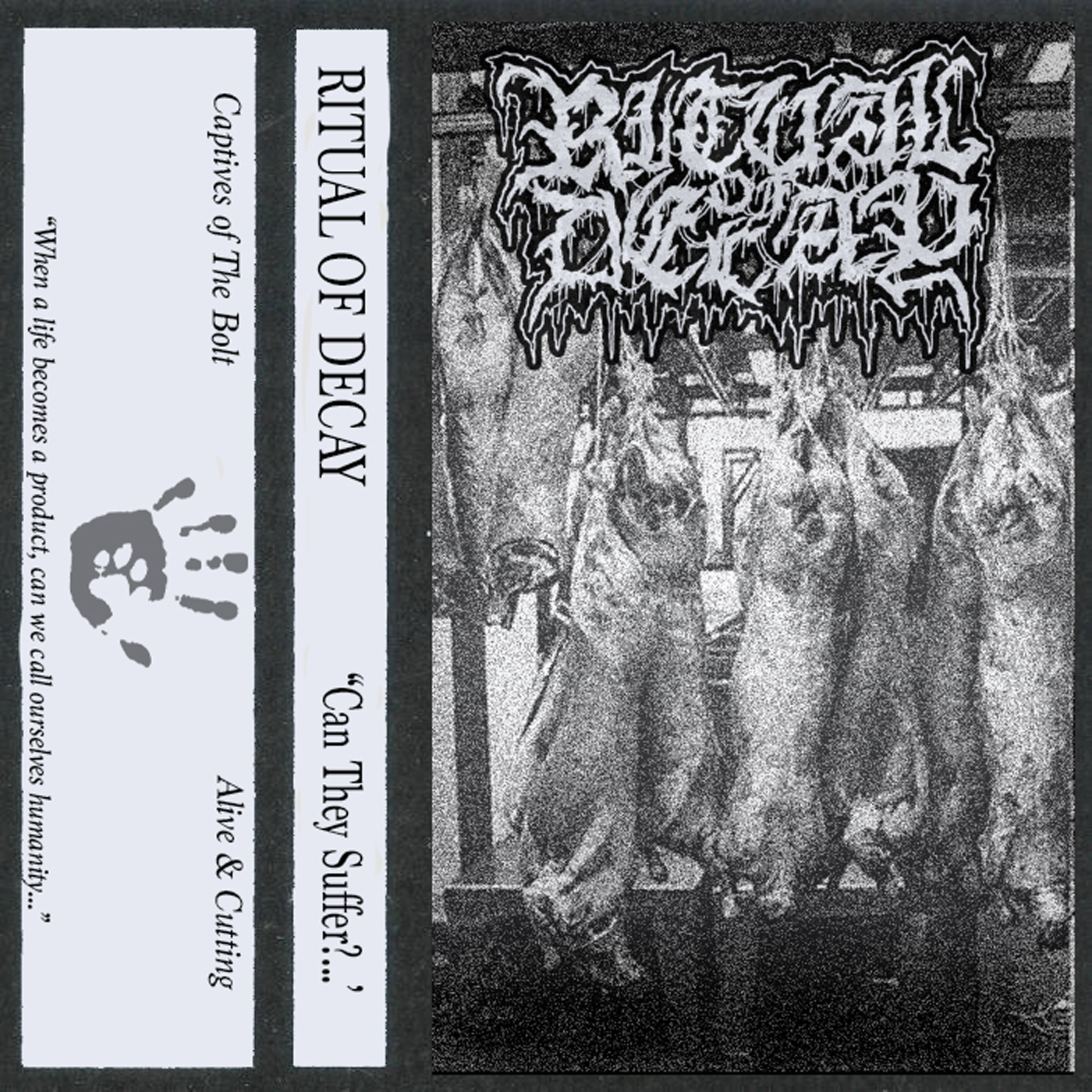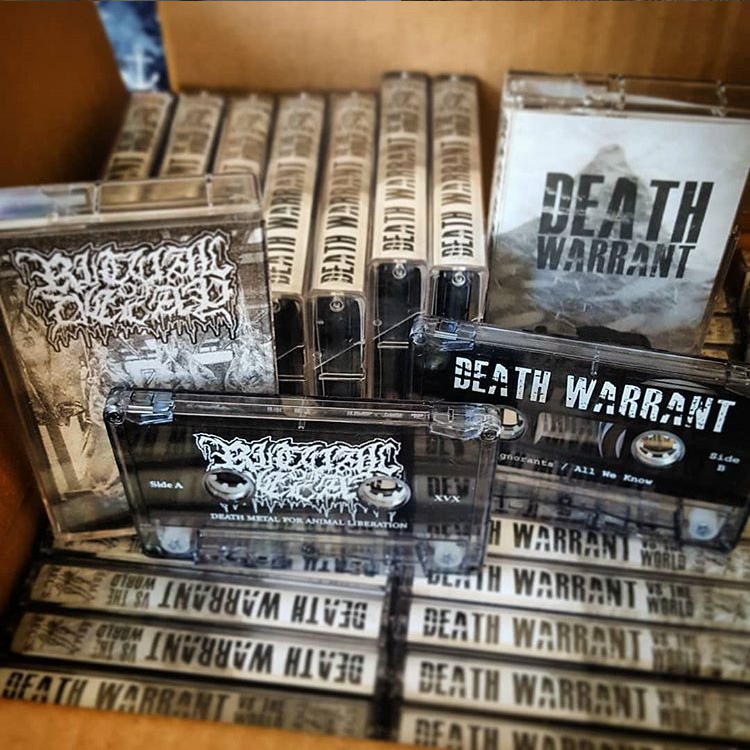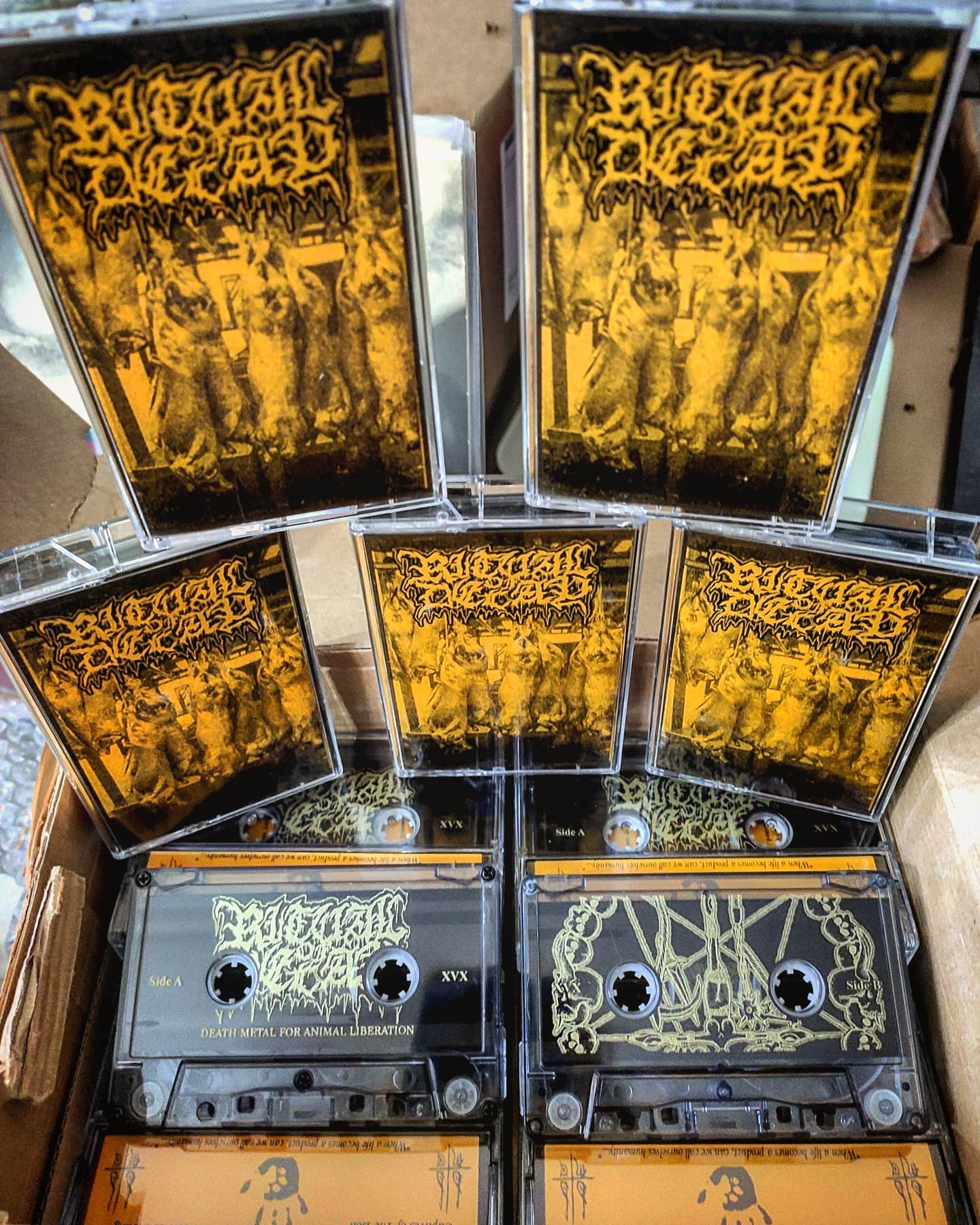 BBMA86 Ritual Of Decay debut (demo) Tape
Vegan straight edge oldschool Death Metal from Arizona.
1st Press/50: professionally dublicated and printed tapes in a fold-out cover layout
2nd Press/50: with gold-ish covers and golden on tape print.
https://boundxbyxmodernxage.bandcamp.com/album/can-they-suffer
Any profit from this demo will be given to various local animal sanctuaries.
End Vivisection. End Animal Agriculture. End Animal Exploitation.