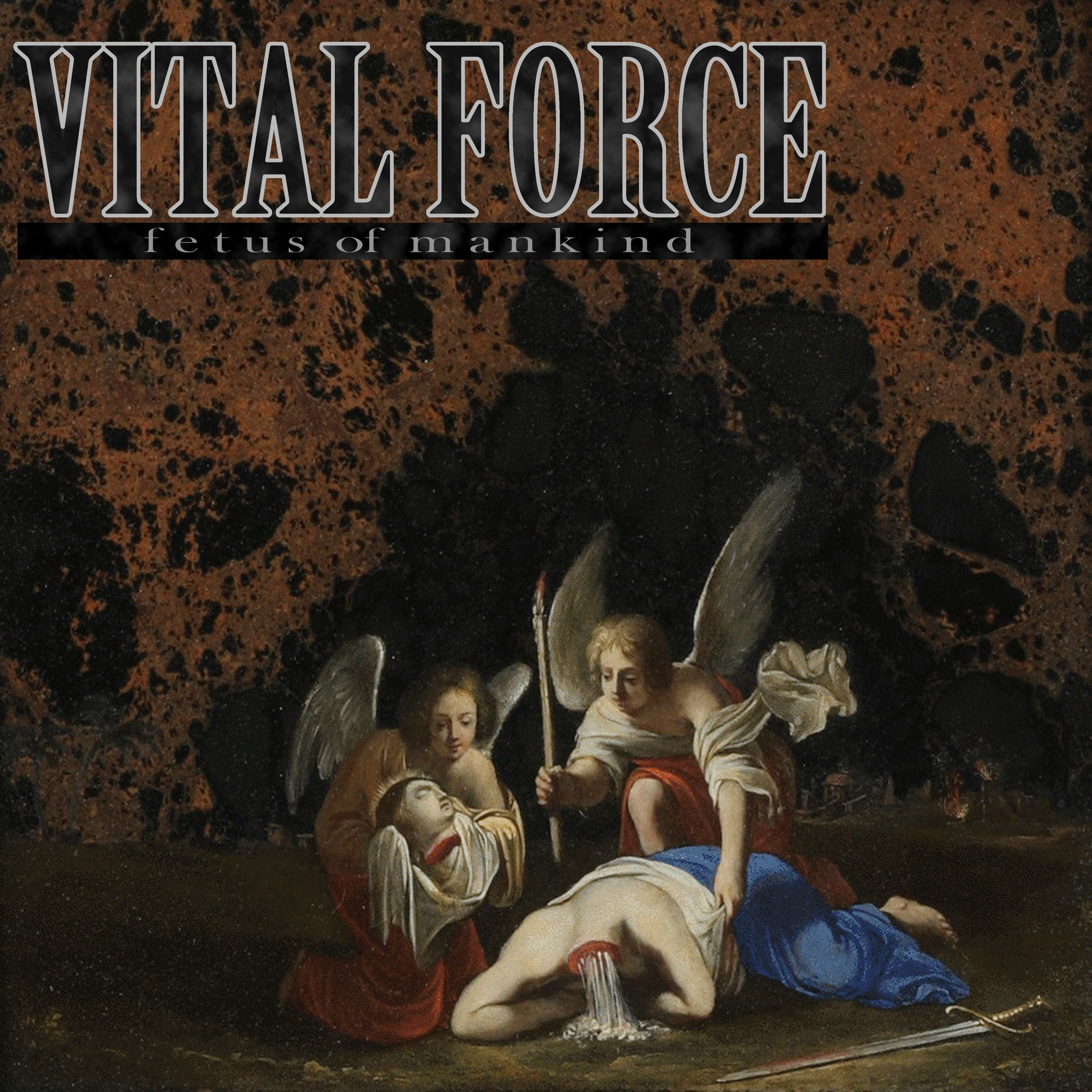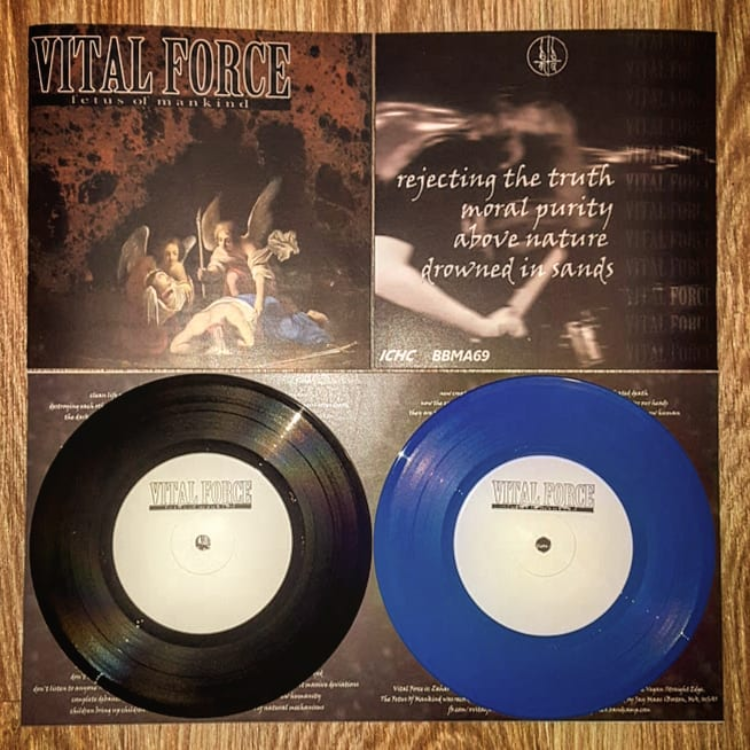 BBMA69 Vegan Straight Edge 90's worship from Izhevsk, Russia.
After their well received demo, VF are taking on a more metallic (90's chugg) path – still spreading the xvx message, this time even in english. FFO: Raid, Green Rage, Vitality, …
1st Press/200: 50 copies on Blue Vinyl (Pre-Order exclusive with Xessive ForceX rip-off sleeve) & 150 on black vinyl (standard version). DIY style, white, stamped center labels and a fold-out cover layout.
https://boundxbyxmodernxage.bandcamp.com/album/fetus-of-mankind