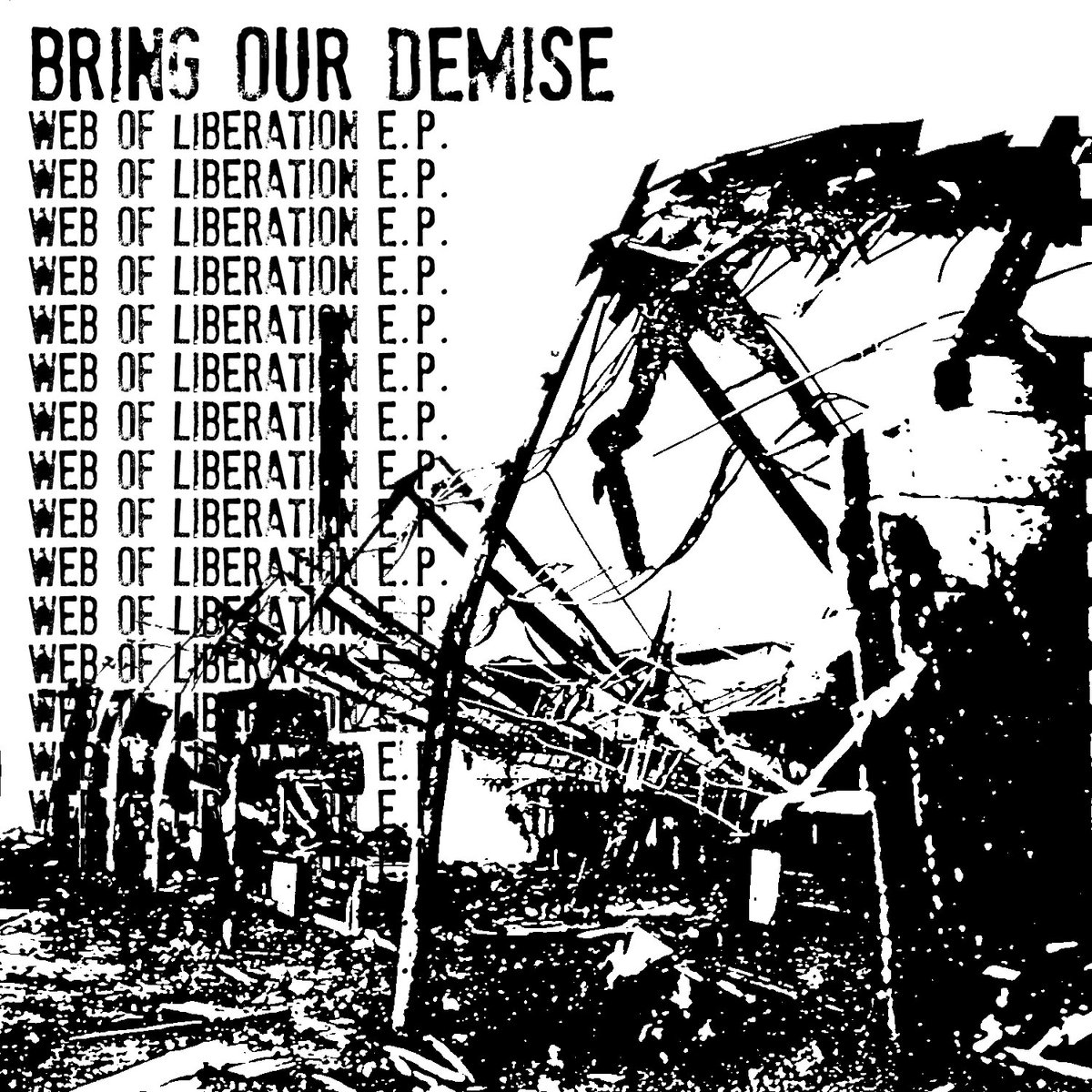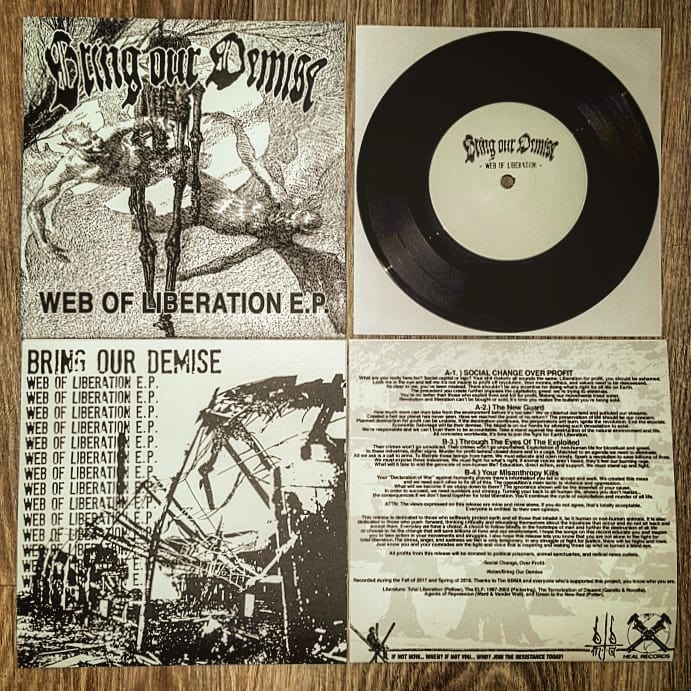 BBMA58 Militant vegan straight edge one-man 90's style metalcore project from the US.
Members of Eco-Defense League, xEradicatex, The Cambodian Heat, …
Co-Released w/ HEAL Records (USA). FFO: Prayer For Cleansing, Undying & Earth First!
Test Press: none
1st Press/200: black vinyl w/ white, stamped center labels & diy printed "sustainable" sleeves (recycled paper).
First 24 Pre-Orders came with a handnumbered special sleeve.
All profits generated from this release will be donated to Earth First! Journal, SAEN, and Sasha Farm.
https://healrecords.bandcamp.com/album/web-of-liberation-e-p