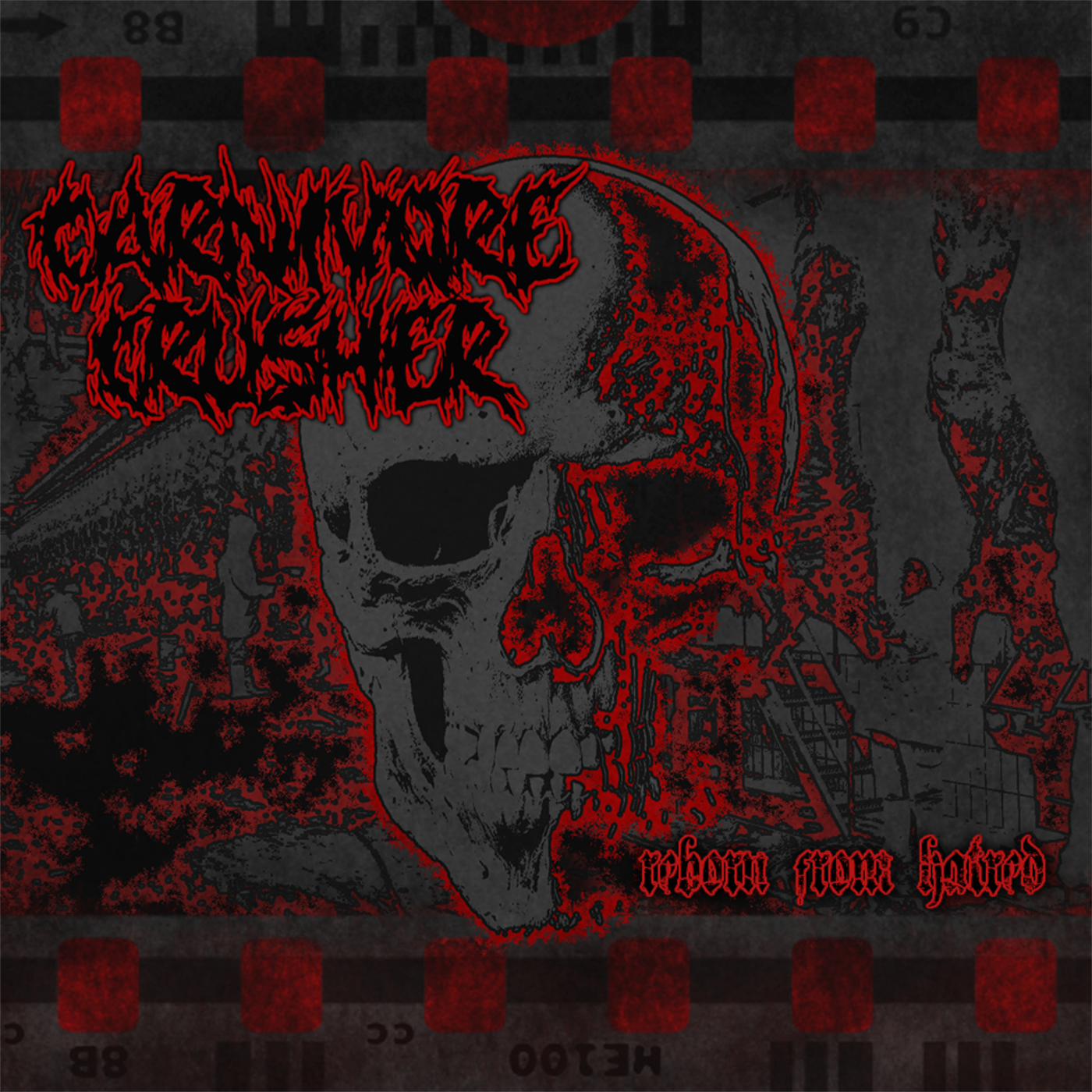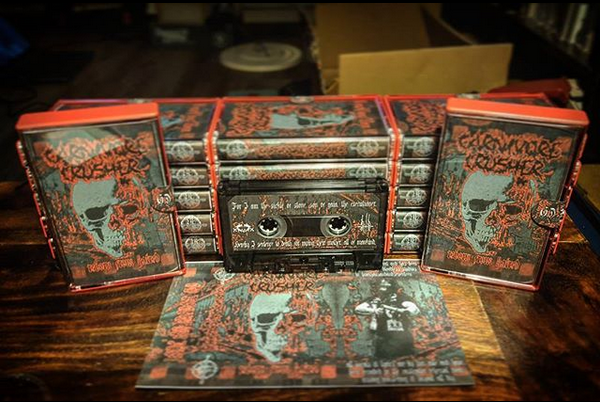 BBMA48 Carnivore Crusher – Reborn From Hatred
Co-Released with Bloodless Records on Tape.
Misanthropic Oldschool Death Metal with a message about Veganism.
Analogously ties on where the last Statement EP left off.
FFO: Cannibal Corpse, Six Feet Under, Coffins & Statement.
CC is Rat (from Statement, Unborn, etc.) on Drums, Guitars & Bass and Tim Rule (from Forward To Eden, Castigator, etc.) on Vocals.
All Music is by Rat and has been recorded in the Bloodless Studios. All Vocals & Lyrics are by Tim and have been recorded in the Castigator rehersal room.
Mixing & Mastering as well as Artwok & Layout are completely DIY by Tim Rule & Rat.
1st Press/50: smoke clear tapes with diy printed full-color labels and fold-out cover artwork that holds lyrics + info.
Comes handnumbered and sealed w/ mini-sticker on side.
Stream: https://boundxbyxmodernxage.bandcamp.com/album/reborn-from-hatred