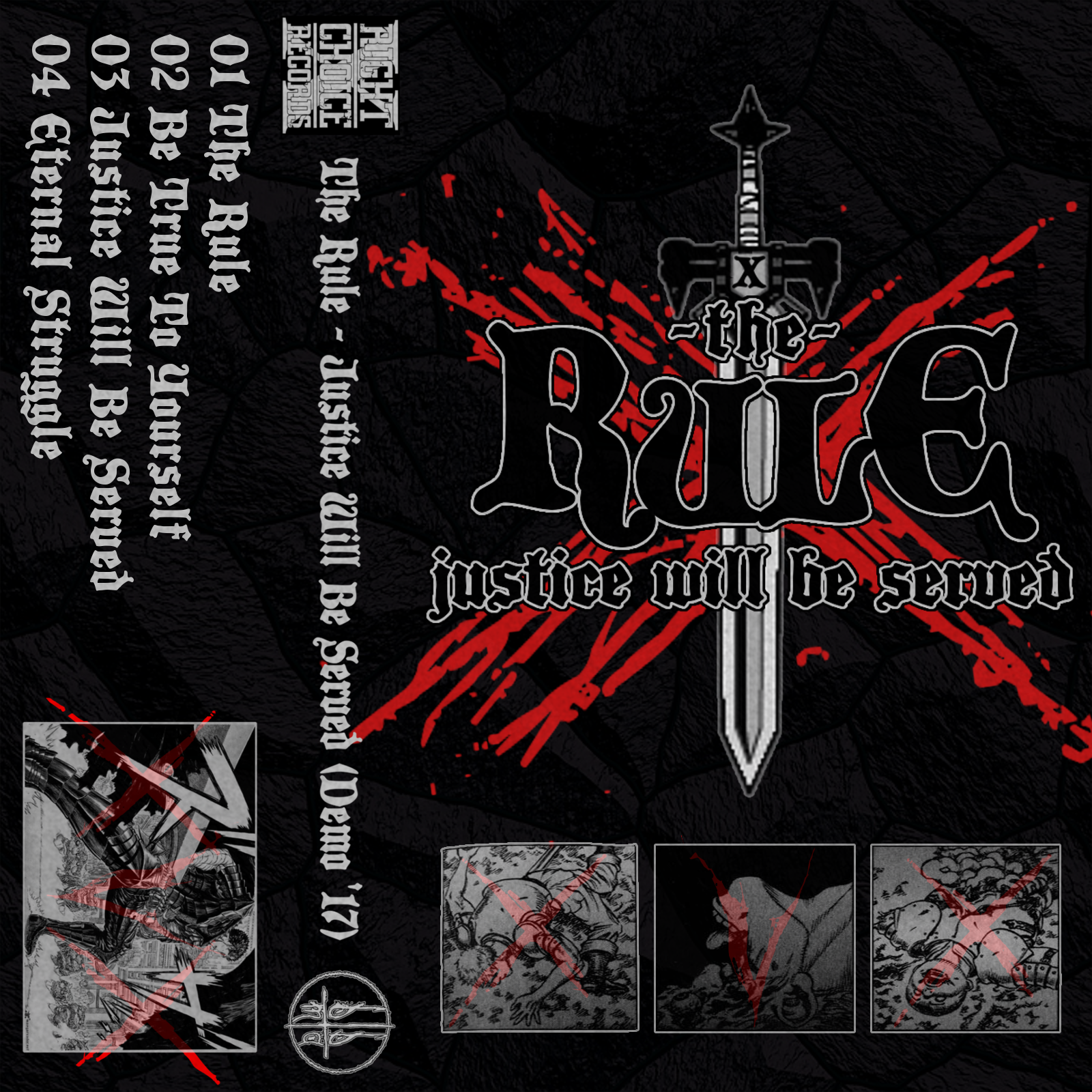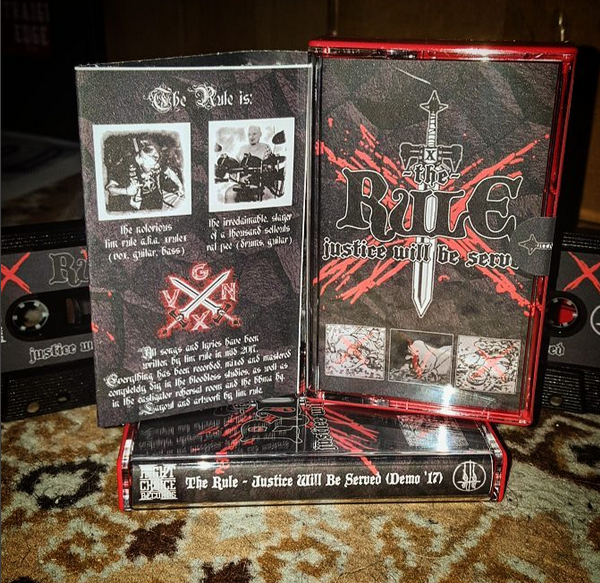 BBMA45 – Co-released with Right Choice from the UK.
Vegan Straight Edge Oi Metal Hardcore Punk.
FFO: Agnostic Front, Battle Ruins & Vegan Reich.
1st Press: 100 black tapes with foldout cover that holds lyrics & band info.
Tapes come with diy printed labels and are handnumbered.
The Rule is Tim Rule (Forward To Eden, Castigator, etc.) on Vocals, Guitar & Bass and Rat (Statement, Unborn, etc.) on Drums and Guitar.
All Songs & Lyrics have been written by Tim Rule in mid 2017. Everything has been recorded, mixed & mastered completely DIY.
Layout & Artwork by Tim Rule.
Dedictaed to the Vegan Straight Edge.
Listen: https://boundxbyxmodernxage.bandcamp.com/album/justice-will-be-served-demo-17