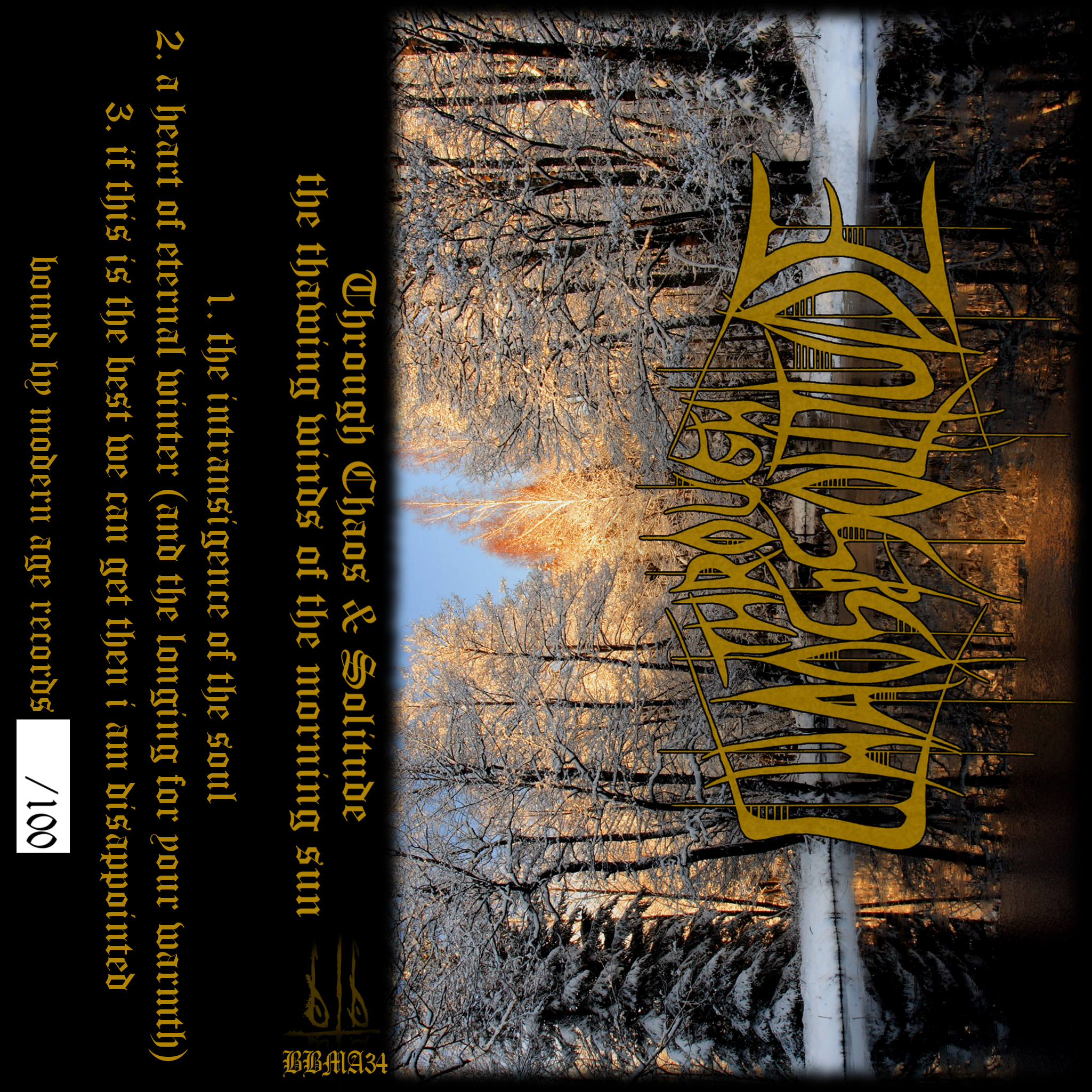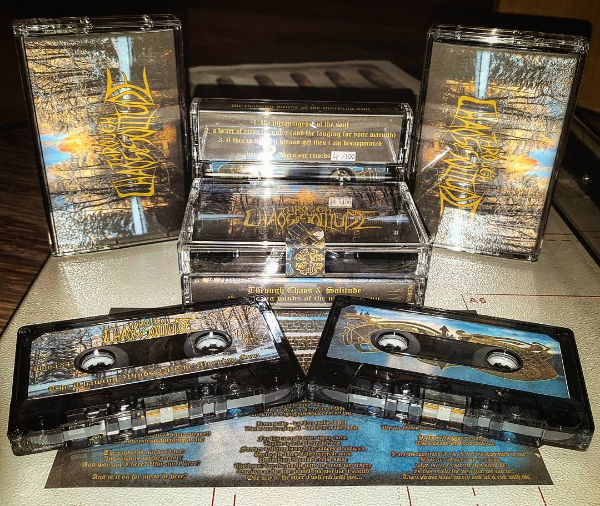 New melodic black metal project from Germany by members of Forward To Eden and Castigator.
First Press: 100 clear black tapes with self printed labels and fold-out covers with lyrics on the backside.
All Hand-numbered. Tapes come "sealed" (colored mini-sticker label on the side).
CD Version by Mark My Words Records (UK).
FFO: Woods Of Ypres, Agalloch, Falls Of Rauros, …
https://boundxbyxmodernxage.bandcamp.com/album/the-thawing-winds-of-the-morning-sun