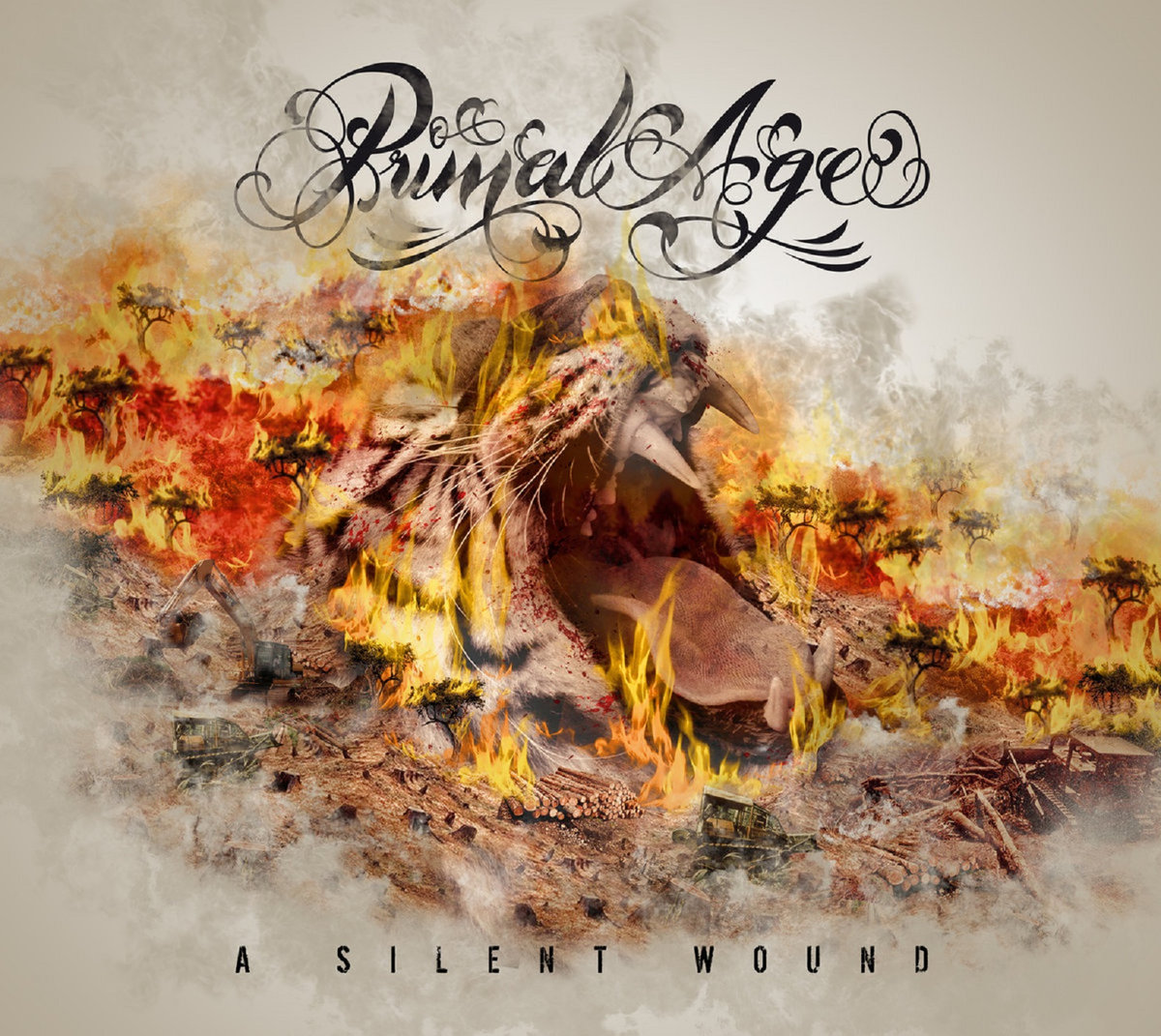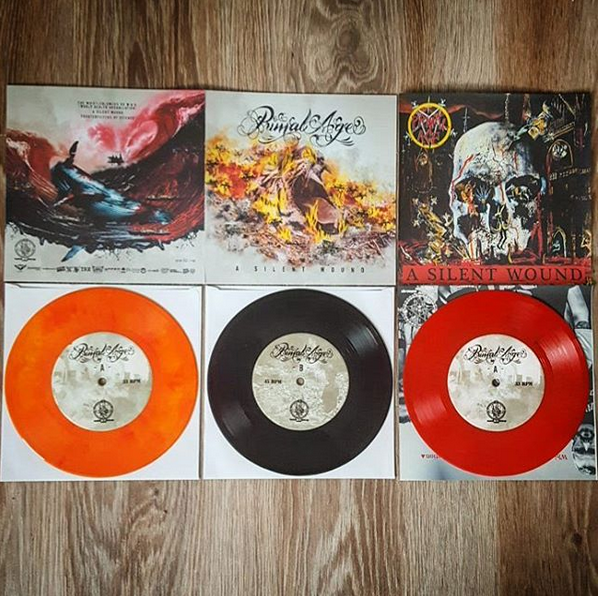 Vegan Straight Edge 90's Metalcore from France. The band was founded in 1997, became Absone in 1999, and then became Primal Age again in 2006 and remains active under that name until today – still vegan, still straight edge, still shredding that 90's Metal(core) sound. FFO: Arkangel, Earth Crisis, Heaven Shall Burn, …
Test Press: none
1st Press/300: 150 on black, 100 on orange/yellow swirl and 50 (w/ limited pre-order sleeve) on red.
All version are individually handnumbered. Covers are diy self-printed and come with lyrics on the inside.
(The A Side plays at 33rpm, while the B Side plays at 45rpm. 4th bonus track "…to jeff" is only available from the digital version)
CD Version available from Deadlight Entertainment (France).
https://boundxbyxmodernxage.bandcamp.com/album/a-silent-wound