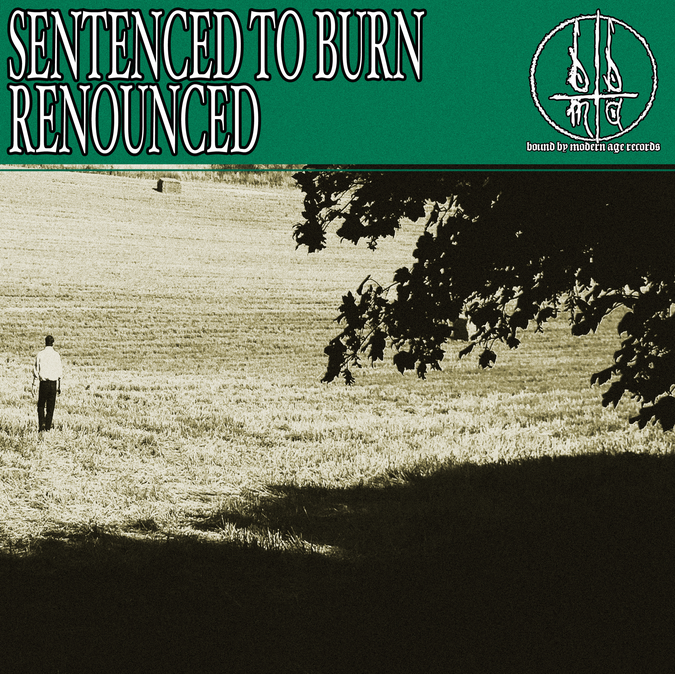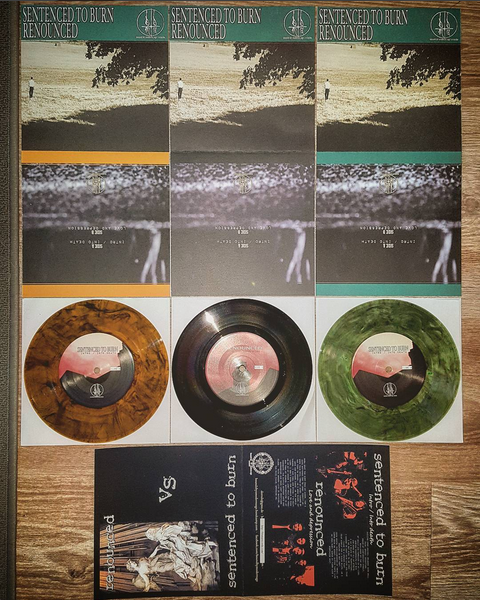 Crushing 90's Hardcore from the States meets emotional 90's Metalcore/Crymosh from the UK.
Only released digitally (and on a small run of tapes) before… so, here you go!
Test Press: none
1st Press/300 (+ overpress): 202 on black, 53 on green & 49 on orange (w/ limited ptw-rip-off) pre-order cover).
Completely DIY Self-Printed Covers w/lyrics on the inside. Each Vinyl Color Version has a slightly different layout (colors on the back). Available now!
http://boundxbyxmodernxage.bandcamp.com/album/split-7-3
Sentenced To Burn (ex-Drown) – Metallic oldschool Hardcore from Texas, delivering that 90's Chugga Vibe. (Members of Drug Dogs, Soldier Game, …) FFO: Buried Alive, Sepultura, Integrity, …
Renounced – Early 00's Melodic, Emotional Metalcore from the UK with Breakdowns… a.k.a. "Crymosh" (Members of Abolition, Digress, Employed To Serve, …) FFO: Poison The Well, 7 Angels 7 Plagues, Hopesfall, …