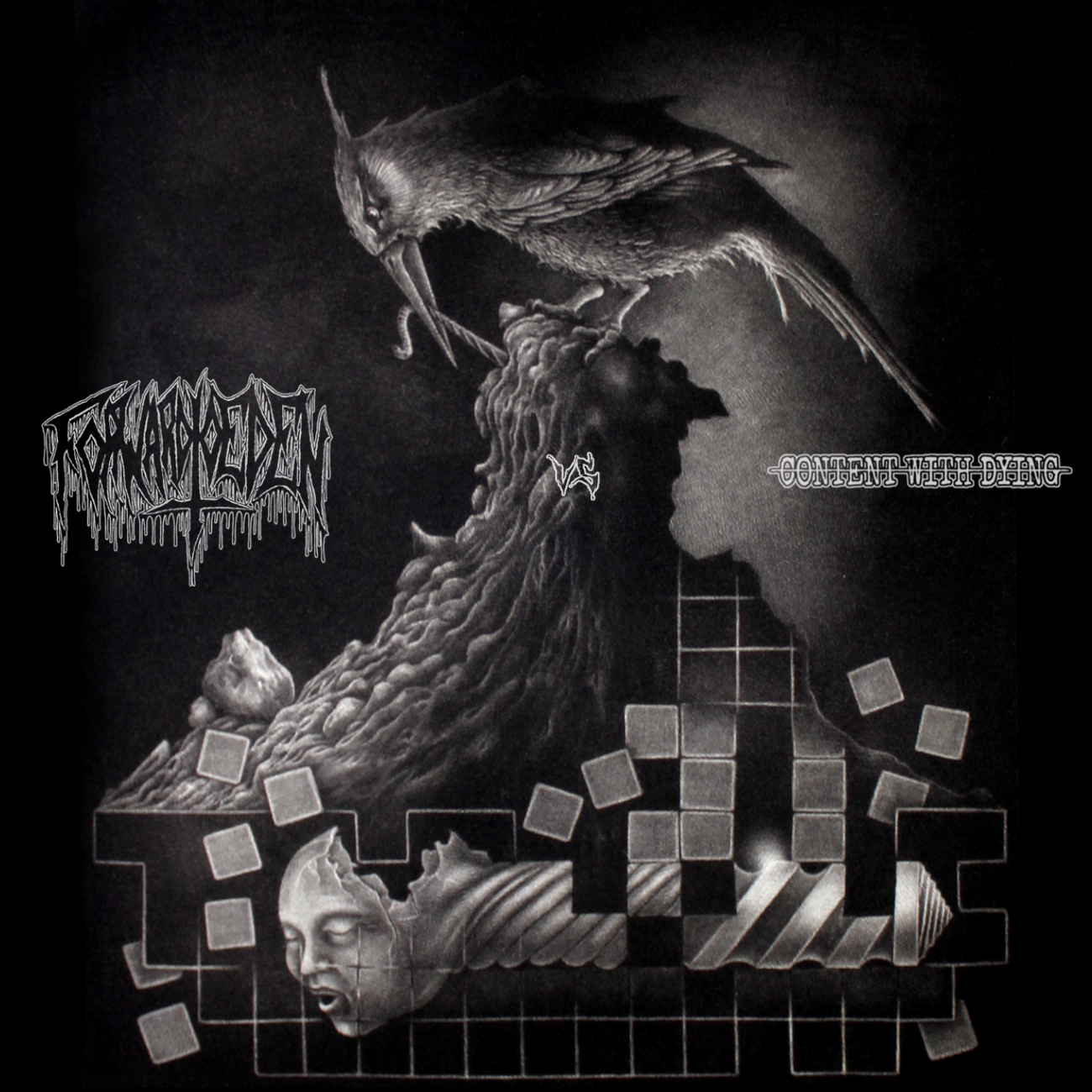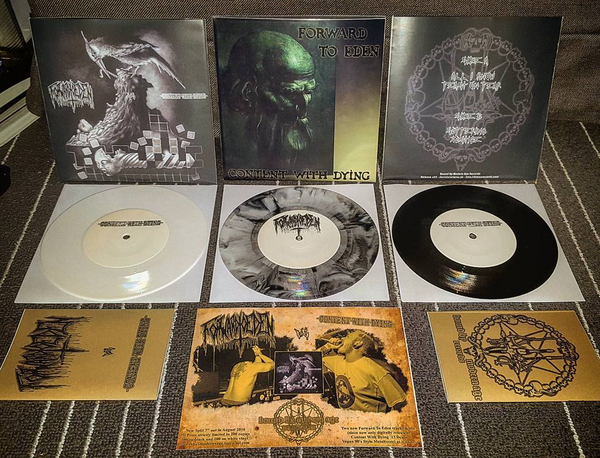 Two new FTE tracks & the (since now only digitally released) CWD '13 Demo. Vegan Metal(core) at it's finest.
Test Press: none.
First Press: /200 – 100 black and 100 white (of which 24 come with a handnumbered MA Rip-Off Pre-Order exclusive Special Cover)
and 10 swirl vinyl "Friends Press" Versions (also with limited, Handnumbered Special Cover).
All layouts are printed and Cut Out completely DIY – one by one by myself. Vinyl come with white labels, but are stamped on both sides. The package contains a small full color booklet and an additional leaflet with some more info. Also comes with exclusive "Vegan Jihad" stickers.
https://boundxbyxmodernxage.bandcamp.com/album/split-7

Content With Dying – Oldschool Vegan Metal from Germany. Members of Fourth Crusade.
FFO: Day Of Suffering, Chokehold, Integrity, …
Forward To Eden – 90's Style Hardline (militant vegan) Metalcore from Germany.
FFO: Statement, Culture, Unborn & The Vegan Jihad!