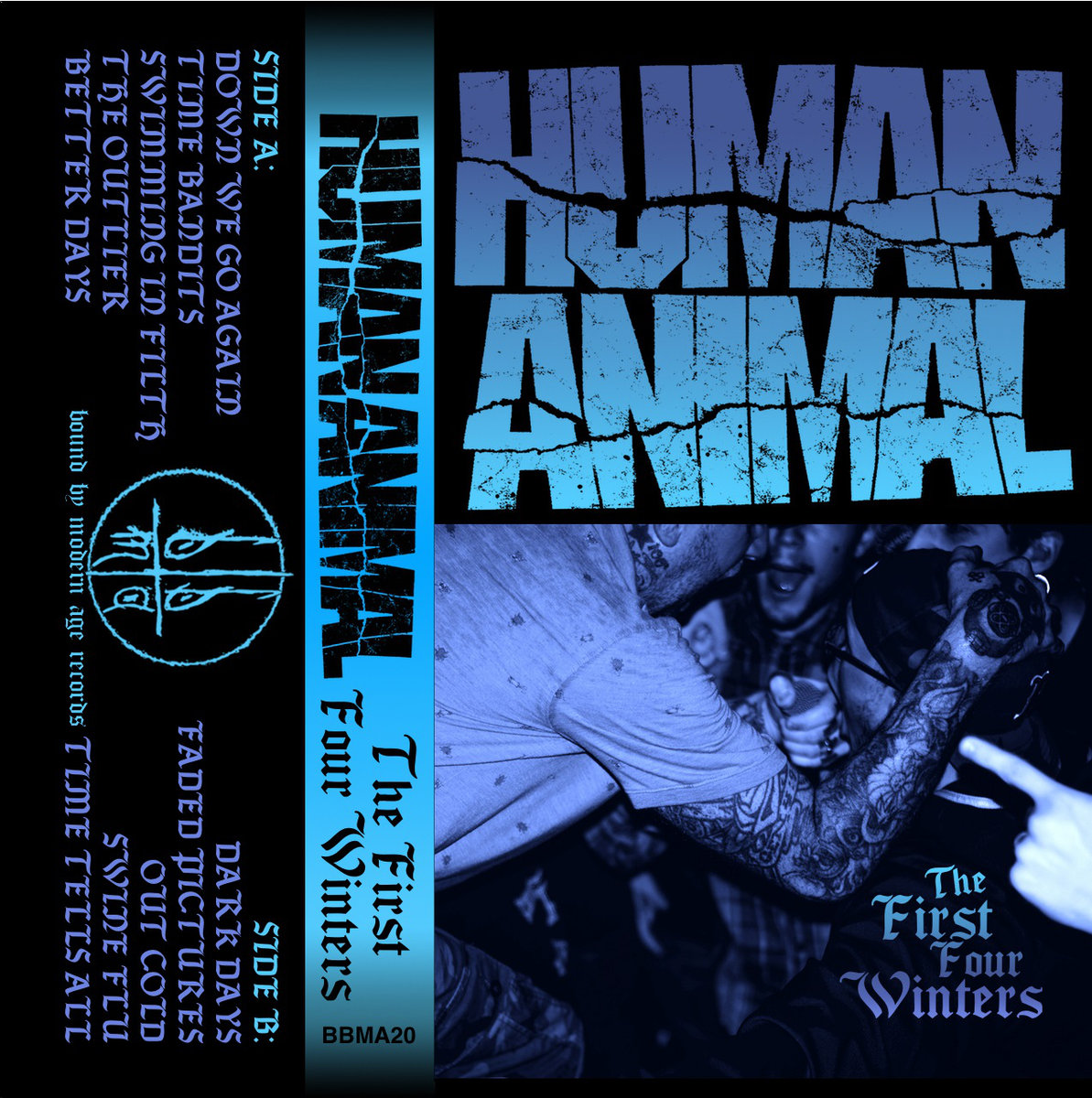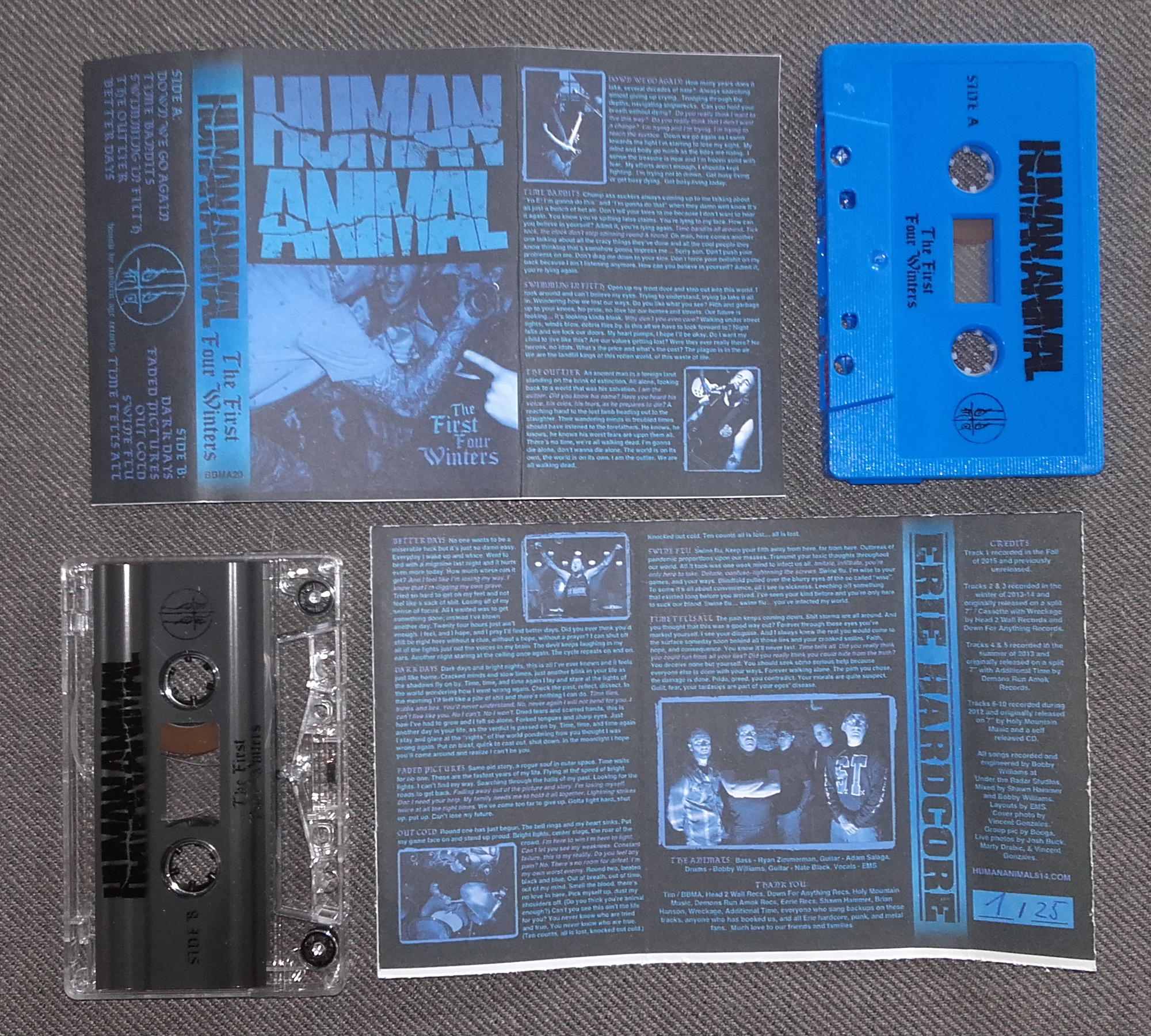 Compilation Tape of their demo EP and both their Split EP's + a brand new and previously unreleased bonus track!
All re-mastered to nicely fit as a whole and with some additional information.
First Press: /100 – 75 blue and 25 clear tapes w/ black print. All handnumbered.
Melodic, yet metallic oldschool Hardcore from the Lake Erie Area.
FFO: Sick Of It All, xDisciplex AD, Madball, …
Members of Bands like: Anchor, Jesus Wept, xDisciplex AD, Brother's Keeper, Prayer For A Fallen Angel, The A.K.A.s, Empty Promises, Smoke & Mirrors, Abnegation, Run Devil Run, Phases, …
All songs recorded and engineered by Bobby Williams at Under The Radar Studios. Mixed by Shawn Hammer and Bobby Williams. Layouts by EMS. Cover photot by Vincent Gonzales. Group pic by Boogs. Live photos by Josh Buck, Marty Drabic & Vincent Gonzales.
http://boundxbyxmodernxage.bandcamp.com/album/the-first-four-winters