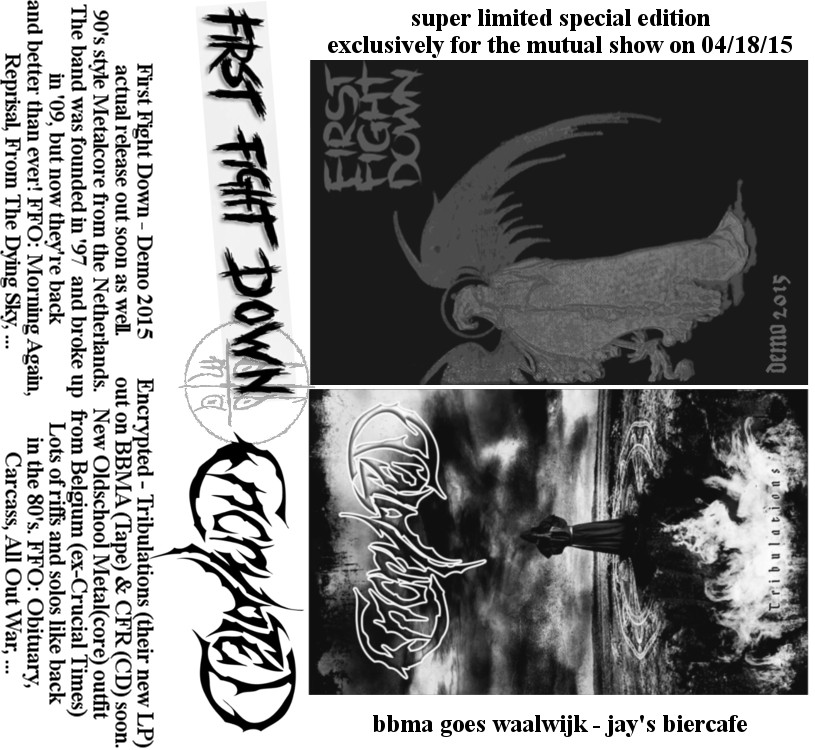 Split Tape of 2 upcoming releases (Encrypted – Tribulations & First Fight Down – Demo 2015).
Did this as a small surprise for a show they played together because the tapes unfortunately were'nt ready yet.
…as I did this very last minute (the evening before the show) I only had time to dub 6 of these though 😛
First Press: 6 Self-Dubbed Black Tapes. Release Show Only Version. Handnumbered.
Oldschool Death Metal(core) from Belgium v.s. 90's Style Metalcore from the Netherlands.
FFO: Super limited shit & flipping stuff on ebay!
http://boundxbyxmodernxage.bandcamp.com/album/tribulations
http://boundxbyxmodernxage.bandcamp.com/album/demo-2015