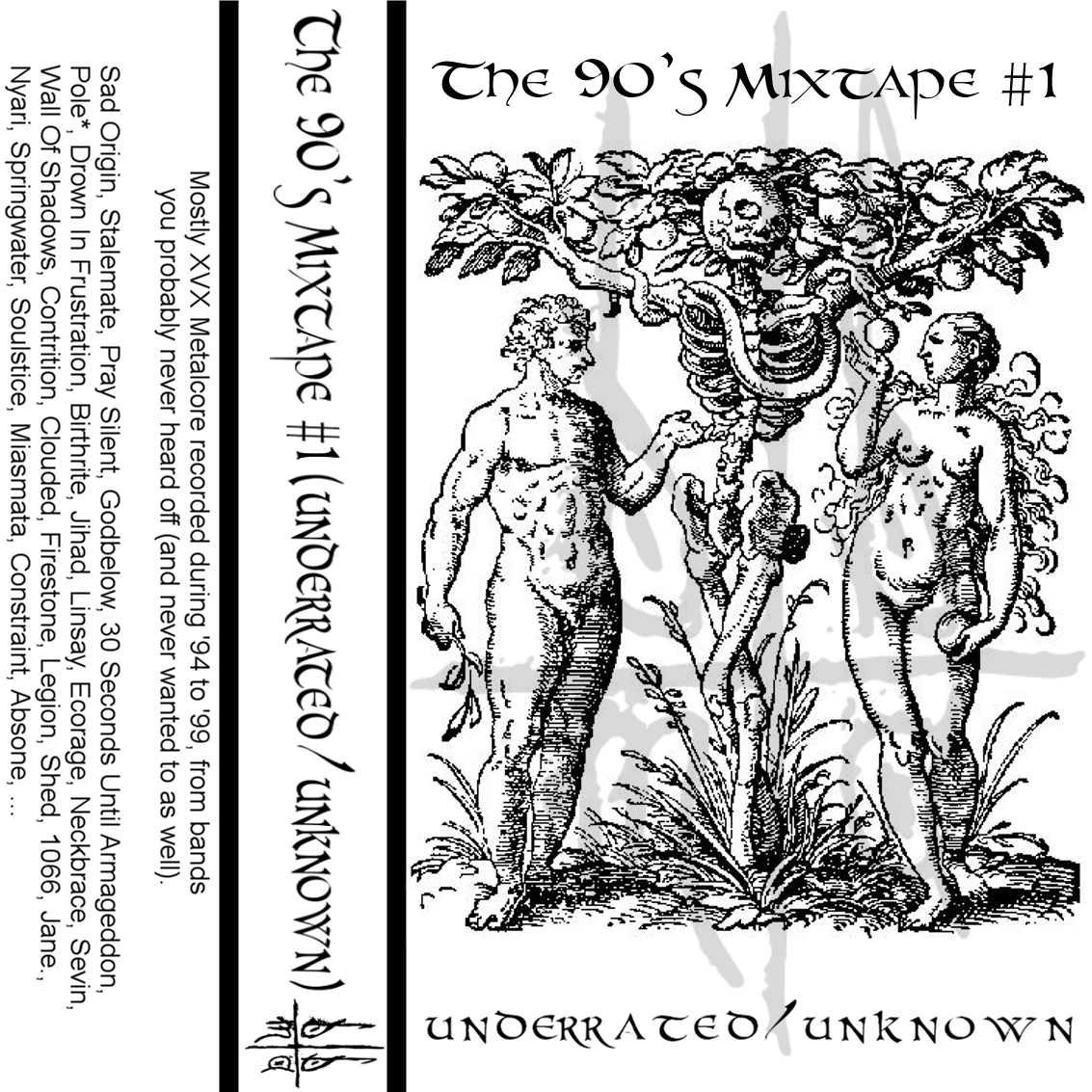 A self-dubbed Mixtape with lots of underrated/unknown stuff from the 90's, that nobody knows about (and probably doesnt even want to as well). The quality of this is just as awful as the content.
First Press: 25 Black Tapes with etched A and B sides. A Huge foldout Inlay that holds kind of a booklet and a poster on the back (12 tapes come with a colored poster and 13 in black/white). All Tapes are handnumbered from 25 and also contain a small leaflet with some explanations and a download code for a pdf version and some mp3's.
Sold Out.
Second Press: 25 White Tapes with black writing on them. Comes with a mini-zine (which basically holds the former foldout inlay/booklet). Covers are handnumbered on the back. Black Snap-Cases (the first press had white ones).
Featured Bands are: Sad Origin, Stalemate, Pray Silent, Godbelow, Thirty Seconds Until Armageddon, Pole*, Drown In Frustration, Birthrite, Jihad, Linsay, Ecorage, Neckbrace, Sevin, Wall Of Shadows, Contrition, Clouded, Firestone, Legion, Shed, 1066, Jane., Nyari, Springwater, Soulstice, Absone, Constraint & Miasmata.
http://boundxbyxmodernxage.bandcamp.com/album/the-90s-mixtape-1-underrated-unknown