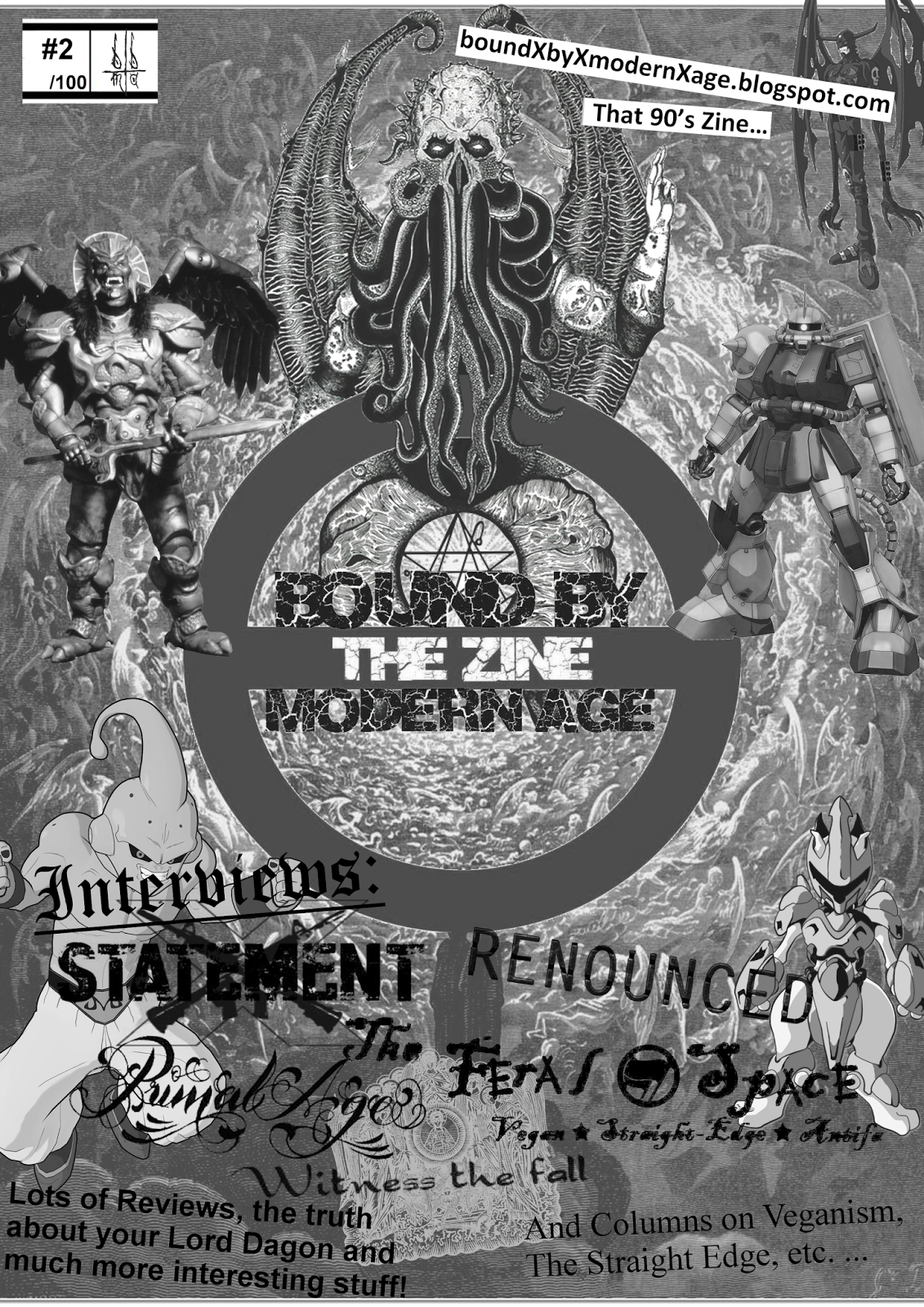 The Second Issue of the Bound By Modern Age Zine. 40 Pages of self-photocopied DIY Cut'n'paste Style 90's Hardcore Zine.
Besides Columns on Veganism, the Straight Edge, the truth about our lord and saviour Dagon & much more interesting stuff, this Issue holds a variety of Reviews – new & old (90's) ones – and Interviews with: Statement, Renounced, Primal Age, Witness The Fall & The Feral Space (a vegan straight edge anarcho collective)
All copies come with a stamp and are handnumbered/100.
Sold Out… but here is a pdf for you: http://www.mediafire.com/download/nhciymg0xqi4xn0/BBMA+%232.pdf#2.pdf