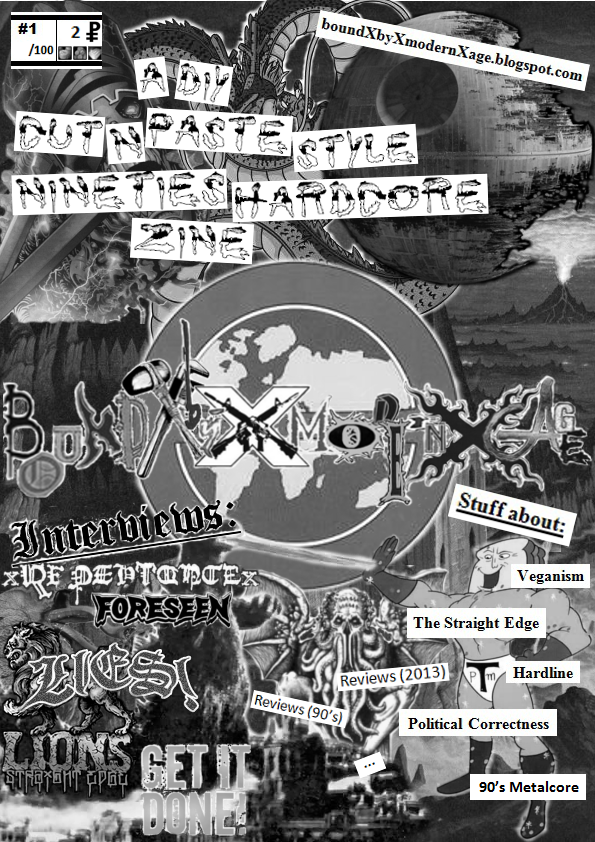 The First Issue of the Bound By Modern Age Zine. 40 Pages of a poorly photocopied DIY Cut'n'paste Style 90's Hardcore Zine.
Besides Stuff about Veganism, The Straight Edge, Hardline (Records, as well as the movement itself), Political Correctness and 90's Metalcore, this Issue holds a variety of Reviews – new & old (90's) ones – and Interviews with: xRepentancex, Foreseen, Lies!, Lions & Get It Done! – and the one and only "Hardcore Horoscope".
All copies are handnumbered/100.
Sold Out… but here is a pdf for you: http://www.mediafire.com/download/n36mctonxi63c28/BBMA+%231.pdf#1.pdf