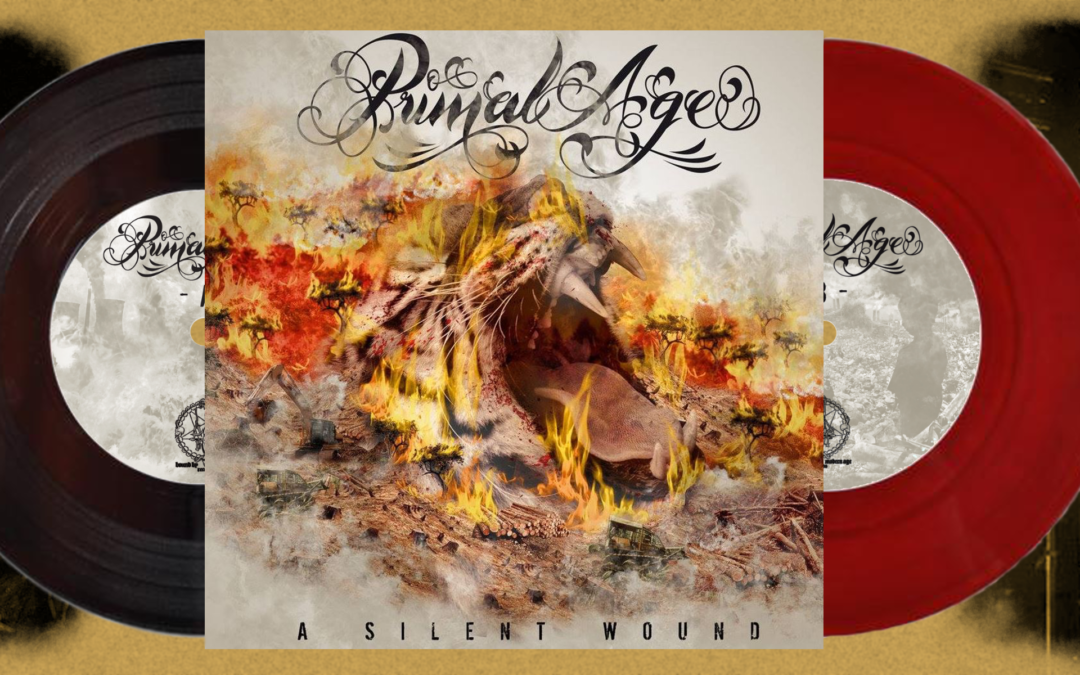 BBMA32 Vegan Straight Edge 90's Metalcore from France. The band was founded in 1997, became Absone in 1999, and then became Primal Age again in 2006 and remains active under that name until today – still vegan, still straight edge, still shredding that 90's Metal(core) sound. FFO: Arkangel, Earth Crisis, Heaven Shall Burn, …
Pre-Orders will (presumably) ship in late April.
1st Press/300 (+ Overpress): 150 on black & 150 on red/yellow/orange (50 w/ Special Pre-Order Sleeve).
I will add a detailed Pressing Info (clean colors/swirled & mixed up colors) once I have them.
(If everything turns out how I planed it, there will be around 50 swirly whirly copies – the pre-order sleeve ones –
and around 100 clean colors. Like red/33, yellow/33 & orange/33 then… but we'll see – "collectors" better get in touch though :P)
CD Version available from Deadlight Entertainment (France).
https://boundxbyxmodernxage.bandcamp.com/album/a-silent-wound